Anxiety. Fear. Breath.
On entry to Marina Abramovic's latest performance art installation (do you call it an installation? I suppose it is more of an experience) my initial reaction was an intense desire to leave. Immediately.
However, I had never felt such a thing on entry to a gallery. I was forced to question why it was that I felt this way, and that I should give myself over to the moment a little more. In actuality, very few exhibitions have made me feel anything so palatable (either positive or negative) so quickly before and therefore I sort of knew I had to stay.
I queued for almost two hours outside The Serpentine and stood beside a highly energised, red haired, young woman who insisted on performing on her ukulele, singing an impromptu song about her anticipation for seeing Marina to the tune of Blondie's 'Maria'. All of which her friend recorded on their iPhone and promised to post onto Facebook right away. I had deliberately avoided reading anything about Marina and the exhibit, my friends had censored their summaries of the exhibit to a mere four words:
'You have to go
'.
I was welcomed by a handsome group of invigilators who invited me to hand over my material possessions, my watch and give myself over to the moment. I put on a comforting set of headphones. I could hear my heart. The first room held three hospital beds, and a few slightly raised platforms. The platforms were populated by those people I had been queueing alongside. Their eyes closed. Their backs gently stroked by invigilators or Marina herself. The red haired ukulele player, who had proven to be somewhat loud in the queue was instantly invited to enter a hospital bed. She eagerly accepted and her presence transformed completely. Calm and forced to be unconcerned with relaying this incident to others through social media immediately.
On the left side of the main room was a room filled with hospital beds. I found it quite terrifying. The bright white wall and masses of beds evoked visions of tents in crisis and emergencies in poverty stricken countries. I felt incapable of being comfortable or relaxed. Nevertheless, I found it striking how readily people gave themselves over to these beds. Sleeping is such an intimate thing, you're completely vulnerable. But this room revealed the exhaustion of society. All these people were so very willing to sleep or meditate.
I moved myself over to the final room, which was occupied by various people walking forward, incredibly slowly with their eyes closed. I followed suit. Having handed over my hearing to Marina, I also handed over my vision. I was now blind and deaf. Surprisingly, I found walking to be impossible. I trembled and tripped as I felt the pressure and weight forcing down onto my heels then onto my toes. Lifting my feet created immense imbalance and insecurity. I was forced to open my eyes, peering through my eyelashes for some grounding. Who knew walking could be so hard? Each foot trying its best to calculate the next step, I consistently failed to walk in a straight line at this pace and without my senses. I heard a knock and opened my eyes fully to see someone had just walked straight into the white wall of The Serpentine. They had given themselves over to the moment, so much so that they had smashed their face against the wall. But they were totally unperturbed.
As I reached the wall, fortunately avoiding a similar face-wall incident I turned slowly and opened my eyes. I saw five people facing away from me, purposefully, determinedly and so very slowly moving away from me. It was humbling and peaceful. I was so proud of being part of this moment, where a group of strangers had committed to this performance with no direction or mentorship. It was complete initiative. A completely organic, yet carefully considered moment in our world.
For me, there was a tangible sense of self awareness in the environment, which existed simultaneously with an awareness of and harmony with the presence of others. You weren't looking at what people were wearing, or who they were with, instead you saw them as stripped down beings. Humans on the most basic level. We were all one in that moment. We collectively filled some of those 512 hours. This led me to think, why aren't we always one, in all moments? It seems so simple and beautiful.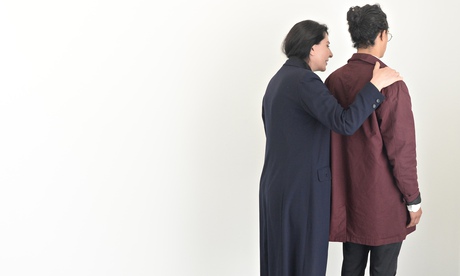 I've found the aftermath of the exhibition similarly overwhelming, and being able to
read
about the experience of others has reminded me of further instances within the space.